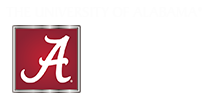 ---
William P. Bloom
---
One Junior (a member of next academic year's graduating class)
Honors a student who has improved relations among different groups. Past recipients have been chosen primarily for improving understanding and supporting interaction among groups for a common cause
The essay should focus on the actions you have taken and the University groups of which you have been a part that provide specific examples of your promotion to improve understanding and collaboration among diverse individuals and groups
The award provides $2000.00
GPA minimum 3.2 and in good judicial standing
---
Judy Bonner
---
Member of UA community – either student or non-student
Recognizes one who has made extraordinary contributions to the Alabama experience positively impacting undergraduate students.
The Bonner Prize recognizes a member of the UA community who has gone above and beyond normal expectations to change the culture or implement new initiatives designed to advance the Alabama experience for all undergraduate students or a segment of the undergraduate population (i.e. first generation, veterans, Greeks, student leaders, athletes, students studying abroad, minorities, etc.).
While the recipient will typically be a member of the faculty or staff, others including alumni, departments, and student organizations can be nominated when warranted.
The award includes a monetary sum to support programs benefitting undergraduate students.
---
Morris Lehman Mayer
---
One graduating Senior and one teaching faculty recipient
Recognizes one member of this academic year's graduating class and one member of the teaching faculty who exemplify the life of Morris L. Mayer: selfless and significant service and leadership for the U of A community, significant contributions to student life, and integrity. In addition, student nominees must have minimum grade point averages of 3.3 at the U of A. Professor Mayer's career exemplified the importance of enriching the undergraduate student experience; therefrom, priority should be given to faculty candidates with extensive service in this area.
The essay should include your definition of "community and civic service." Your discussion of your significant contributions to the quality of life of the student community should also be included In the past, the award has been approximately $ 1,000.00
GPA minimum 3.3 and in good judicial standing
---
Catherine J. Randall
---
One graduating senior
Recognizes the most outstanding student scholar at UA based on GPA, rigor of course study, and extraordinary scholarly or creative endeavor; applicants may come from any academic program of study, as scholarly and creative activities from within all majors will be considered for this award.
Minimum GPA of 3.9 and in good judicial standing
The essay should make the case that the applicant/nominee is the most outstanding student scholar at UA based on the above criteria
The award includes a cash sum totaling at least $1,000
---
John Fraser Ramsey
---
One Junior (a member of next academic year's graduating class)
Honors students with broad humanistic interests who has exerted a positive influence on his or her contemporaries.
The Ramsey Award honors a distinctive kind of excellence. It is not merely a service, leadership, or academic award, although recipients have - by their contributions to the University, their spirit of cooperation, and their academic achievements - demonstrated their abilities in these areas. Rather, the Ramsey Award is intended to recognize the versatility of gifts and attainments, as well as the breadth of excellence in mind and character, that have traditionally been the goals of a liberal education. This monetary and travel award is given annually to a student enrolled full time at the U of A who has achieved a 3.3 or higher grade point average on a 4.0 scale
Because versatility is an important component of the Ramsey Award, the essay should demonstrate breadth, as well as depth, in academic and nonacademic pursuits
This award includes a trip to Europe and a cash sum totaling $6000.00
GPA minimum 3.3 and in good judicial standing
---
Algernon Sydney Sullivan
---
Two Graduating Seniors and one non-student winner
Recognizes excellence of character and service to humanity.
The award honors one man and one woman of this academic year's graduating class as well as one non-student. The recipients of the award have demonstrated the highest standards of scholarship, leadership, and service
Considered to be the highest honor the University offers, and is recognized nation wide
Recognizes the practical application of noble ideals and is based on excellence of character and service to humanity
The essay should include your definition of "character." Your discussion of your significant contributions to the University and the community should incorporate that view of character
GPA minimum 3.0 and in good judicial standing